Get to Know Pets and Friends
Pets and Friends is registered charity that provides and promotes the healing comfort and companionship of animals through pet therapy visitations.
Pets and Friends provides free pet therapy visitations to hospitals, care facilities and universities in the Lower Mainland. Our volunteer pet therapy teams have been providing a dose of warmth and love to patients, seniors, students, veterans, and other community members since 1982.
Our pet therapy teams have undergone screening for suitability that includes references, evaluations, and vaccinations. Our members are volunteers that dedicate their personal time to share the unconditional love and companionship of their pet to those that would benefit from the healing power of pet therapy.
Pet Therapy Teams share the love only a furry, four-legged friend can offer.
A visit with a therapy pet can normalize the environment, impart a 'paws-itive' outlook, and bring unconditional love and acceptance that no words can offer.
Our
Pet Therapy Program offers many reported benefits, including:
Bringing smiles and laughter, even if for a short time
Providing opportunities to reminisce and share stories
Easing feelings of loneliness and depression
Reducing stress and anxiety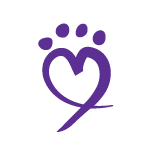 Code of Ethics
Pets and Friends 'Code of Ethics' articulates the values and commitments on how we do business as a charity as well as how we interact with employees, volunteers, board members, partners and other not-for-profit organizations.
The code is not exhaustive; it is intended to provide a framework to be interpreted and applied to various situations. 
Everyone who wishes to engage with Pets and Friends will aspire to uphold the core values and fundamental commitments.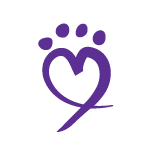 History
A small group of compassionate caregivers at Shaughnessy Hospital took their beloved pets to work and observed the difference their pets made with the patients. The residents responded with smiles, became more social, and showed signs of improved well-being. The caregivers then approached the Vancouver Regional Branch of the British Columbia SPCA for funding to promote and expand the program, and in 1982, BC Interact (as it was known then), was founded. We became a registered charity in 1986 with a slight name change to the BC Society for Human/Animal Interaction. In 1994, the name was changed to the current BC Pets and Friends, more commonly known and referred to as Pets and Friends. In 2018, Pets and Friends became recognized through the American Kennel Club (AKC) Therapy Dog Program and in 2019, became recognized through the Canadian Kennel Club (CKC) Therapy Dog Program.